The house of Quynh's family is located in Garden Hill, Go Vap District, HCMC. It is designed in modern European style, luxurious and extremely monumental. Ms. Quynh's main color choice is the white combined with the wall of iron forged bending ultra-fine patterns. As can be seen, this is one of the most prominent villas in Garden Hill.
"I have a friend in the Lavita Charm area of ​​Thu Duc, so I often go over there, knowing that the apartments here are equipped with the Smarthome solution – this is a penny. In the developed world, I immediately inquired. I always want to lead a comfortable life, modern technology with such a cough can not be ignored.
>>> See more: ACIS Project at Minh's house, Go Vap District, HCM City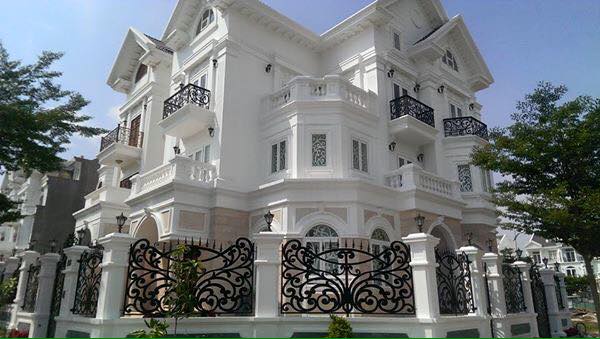 Please contact my friend, I contact ACIS Smarthome immediately for advice and ACIS has sent experts to survey and install for my family's existing villa EasyControl solution, camera system , burglar alarm. Since my villa's main color is white, I chose black rectangular touch pads for highlighting and recognition. It is true that these modern switches are located next to the traditional switch so we have overlooked the aesthetics of the electrical system. This is very important for someone who values ​​aesthetics like me, "said Quynh.
>>> See more: Villa's Mr.Ngoan District 3, HCM City – ACIS Smart House
Each customer choose ACIS are interested in the features that ACIS bring, with her Quynh, what impressed her most is the smart and modern ACIS smart home products. A luxury villa so naturally need new products deserving more modern and class of it.
Van Pham
>>> More Information: