We have spoken to many customers also heard the customer talk a lot but rarely talk about themselves. The passion of the people in the profession when hands to bring to customers the technology next-generation Smarthome.
>>> See more: Project ACIS Smarthome at the villa Mr. Hoang Vinh – HCM City
One of ACIS Smarthome's skilled employees said: "I think a good sales person would dare to bring out the values ​​and services to the customer in the most complete way. If you are not ready, you have to be straightforward to take responsibility, not "because of or because …" Place your position as the user of the product that works, and the result will be double happiness, Customers trust the customer will find himself.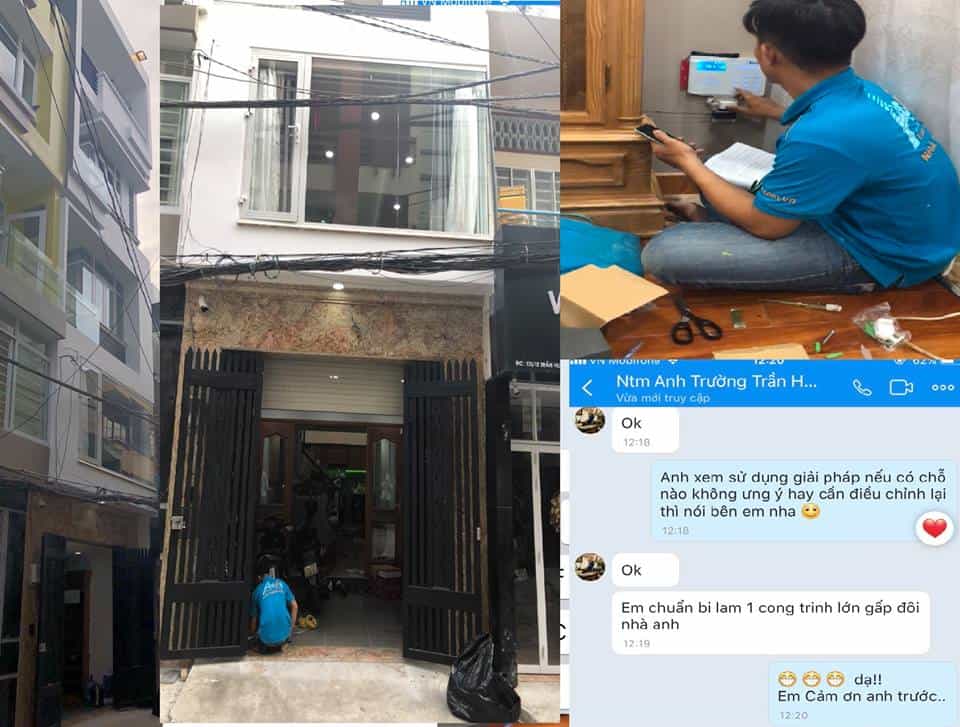 Tran's house in Phu Nhuan District, Ho Chi Minh City. HCM installs a full package of ACIS smarthome solutions including: Intelligent electric system, doorbell system, automatic blinds, smoke alarm, burglar alarm and camera system. After installing and seeing the utility, Truong immediately responded to ACIS that wanted to cooperate in the following works.
>>> See more: ACIS Smart Home project in Villa's Mr.Que – Binh Duong Province
Having worked with a lot of clients with large and small projects, this is one of the many customers who have trusted ACIS and are looking forward to long-term cooperation in the next projects. The system of works that ACIS is expanding is mainly due to the trust of customers after using the service.
Van Pham
>>> More Information: