Villa of Hoang Vinh family is located in Vu Garden, District 12, Ho Chi Minh City. HCM is in the process of completion. Get the phone of Mr. Vinh, the team of technology experts of ACIS Smarthome went to investigate to know that Vinh also has a little knowledge of the system of intelligent homes have relatives have used.
>>> See more: ACIS Smart Home project in Villa's Mr.Que – Binh Duong Province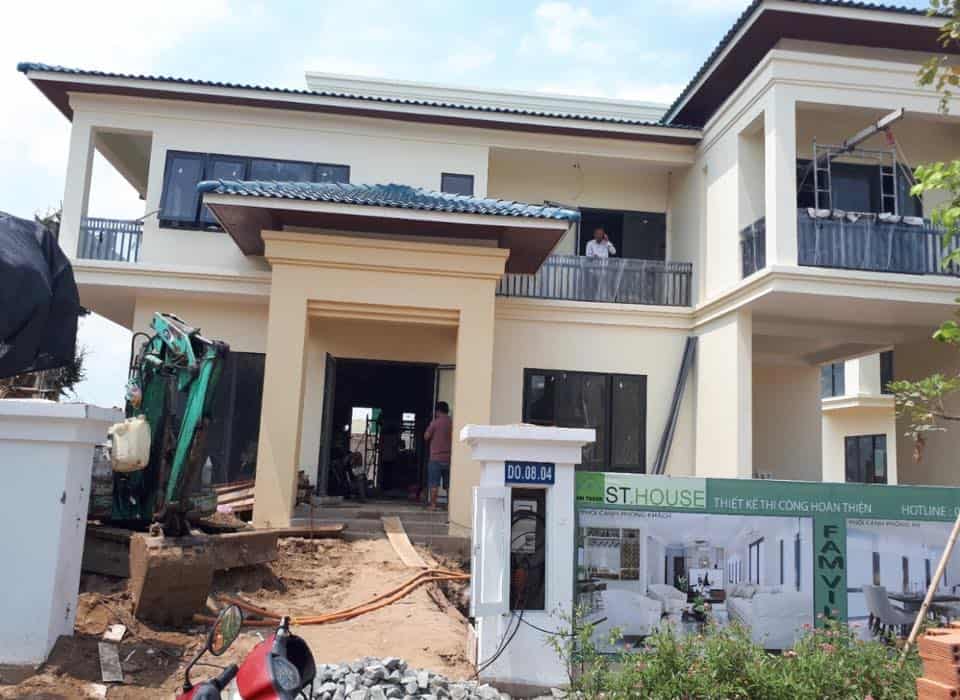 "When I was preparing to build my family home, I planned to install the ACIS home system. I have a grandchild in Tan Binh district, through home it played I have been experiencing some features of this system already. Before there are no economic conditions and now I have to live more leisurely. All my life and earn a living now enjoy a little bit. Intelligent home solutions make life much more comfortable, "Vinh shared.
>>> See more: ACIS smart home solution at Mr.Hai's Villa
The reason Mr. Vinh said sounds fictitious, but the fact that smart home makes your life a lot easier to breathe. Staying in a smart home, you have the right to be lazy, no need to lift your butt off the chair to turn off the power, turn off the fan … just sit still on the sofa and press the button. on the remote or one-touch control over the mobile phone. You can even adjust the brightness and color of the lamps in the room easily and similarly to the air conditioner and most other items in the house. The truth is, whether you're on the road or in another city, another country, you can still control the temperature of your home so easily that when you get home, you will not have to be upset. The house is too cold or too hot.
As the economy grows, the demand for human life grows, smart homes are one of the technologies that help people meet those needs. If you have the money, why not try the experience because every new technology brings the utility to the customer.
Van Pham