In the times of economic development, developers are always looking to build smart offices to create a more professional environment. Smart office is the office equipped with smart home appliances, bringing many interesting gadgets for users.
With smart office, users will experience the most modern features in the trend of Smart Office of the world. All features such as remote monitoring, security control, device control are all set automatically so that users just need to "touch" is to execute. Even users who do not need to touch and still be able to execute activities thanks to the pre-programmed scripts integrated on handheld devices such as smartphone, tablet is very smart and convenient.
>>> See also: ACIS Smart Home project at the villa of Ms Hao – Mr Thanh
From these facilities, the owner of Bionet Vietnam Biotech Joint Stock Company has contacted ACIS JSC to install smart office at Hanoi office. Initially, the owner only install lighting system control, air conditioning and rolling door for convenient control and avoid wasteful situation when the employees leave can forget to turn off the power system or air conditioning system.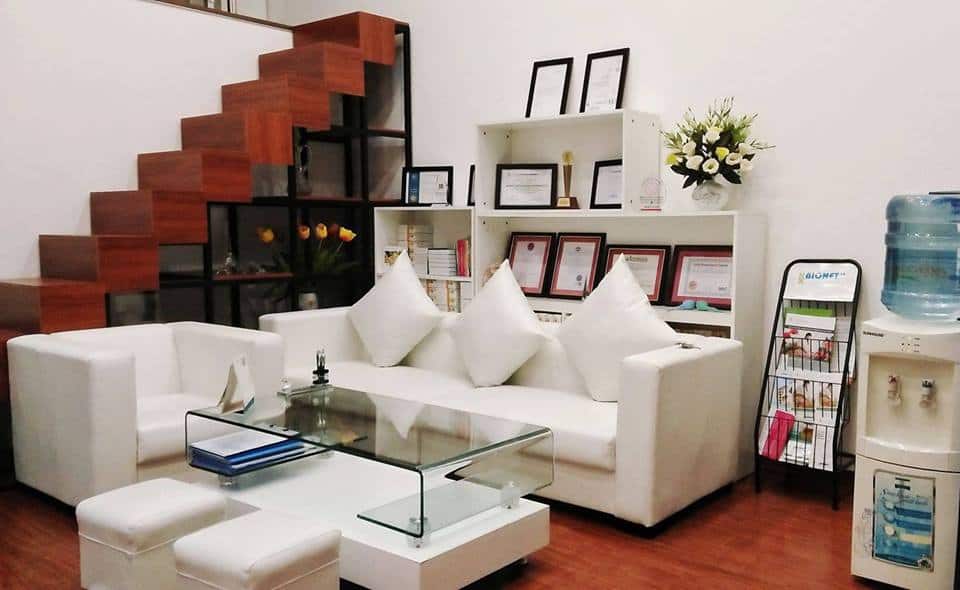 After finishing the project and experiencing some time, the owner of Bionet Vietnam has contacted ACIS SmartHome to install fire alarm, fire alarm, camera and doorbell to improve security, safety staff and office systems.
>>> See also: ACIS SmartHome at the villa of Mr. Luong – Gia Lai
Smart office offers a far more modern experience than a typical office. Improving the quality of facilities, controlling the quality of the work environment, monitoring security to protect employees, protecting company assets are upgraded to a completely different altitude with 1 normal office. All these things will help employees to feel secure while working and contribute to improve efficiency and productivity.
Investor: Bionet Vietnam Biotechnology JSC
Address: GP Invest Building – 170 La Thanh Street – Dong Da – Hanoi
Executor: ACIS Thang Long Joint Stock Company.
Hotline: 093 228 25 66
Van Pham
>>> See also: