Desire to have a perfect home for the family, Mr. Luong contacted ACIS SmartHome when the villa is in the process of finishing. The amount of investment is very carefully for his villa, from the entrance area to interior furniture are paid attention.
>>> See also: ACIS smart home project at the house of Mr. Hoang Minh – Gia Lai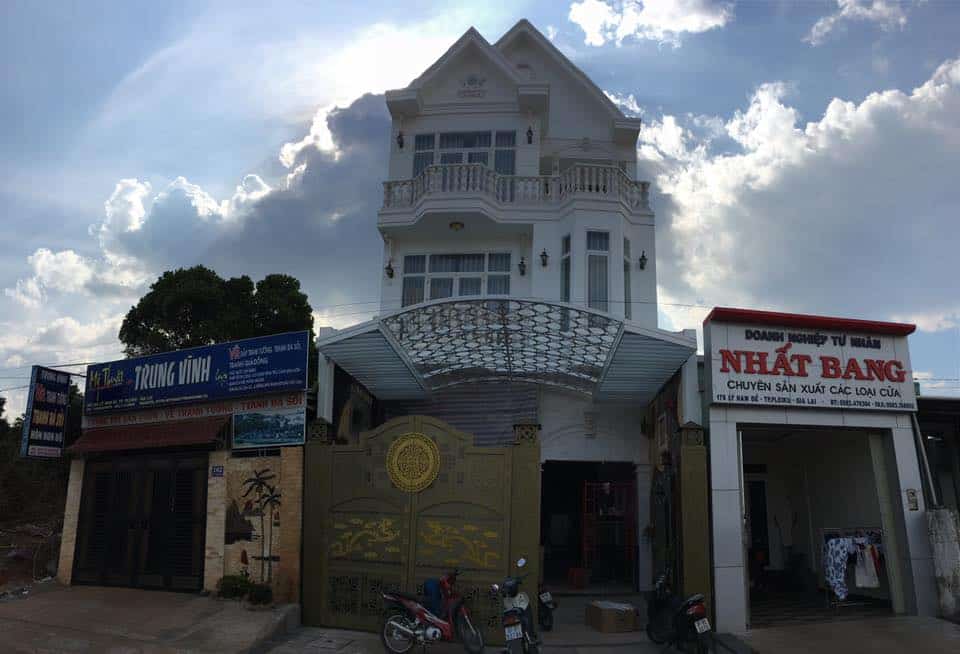 "I have consulted some other smart home solutions and found the software on handheld devices to be quite complex and difficult to use. At that time I was very confused to find out whether the solution of ACIS SmartHome support click on the image of electrical equipment in the home on the touch screen to control it? And surprisingly, the intuitive interface on my cellphone or tablet looks exactly like my home model. I want to turn on / off something just by touching it directly. "
>>> See also: The ACIS smart electric project at Nem Ninh Hoa store – Gia Lai
Yes, ACIS SmartHome control software on handheld devices is designed by ACIS technicians in 3D visualization of the actual interior of the family. Therefore, when need to control the equipment in the house, Mr. Luong just click on the device on the control screen is able to control.
Customers are afraid to change or have "anxiety" mentality with the new technology. So, to change this thinking, ACIS JSC has created the most simple and easy to use products and technology applications. ACIS SmartHome's Esmart mobile application makes it easy for any customer to use either as an adult or as a child. Breaking the cumbersome, unwieldy setting, with this application, customers can easily imagine and control the electrical appliances in the house more than ever.
Investor: Mr. Quantity – Ms.Hiếu
Address: 180 Ly Nam De – Pleiku City – Gia Lai.
Construction: Thanh Son Company.
Hotline: 0593.600441 – 0935 535 969 (Mr.Son)
Van Pham
>>> See also: