Mr. Thanh's house is located on Phan Chu Trinh street. Pleiku – Gia Lai. The exterior of the villa is designed not too majestic but the interior is extremely eye-catching and luxurious. The villa is quite spacious and has a private karaoke room for the family, designed not just another modern professional theater. It is therefore very important to have a smart home solution that controls all electrical appliances in this large villa.
>>> See more: ACIS smart home project at the house of Mr. Hoang Minh – Gia Lai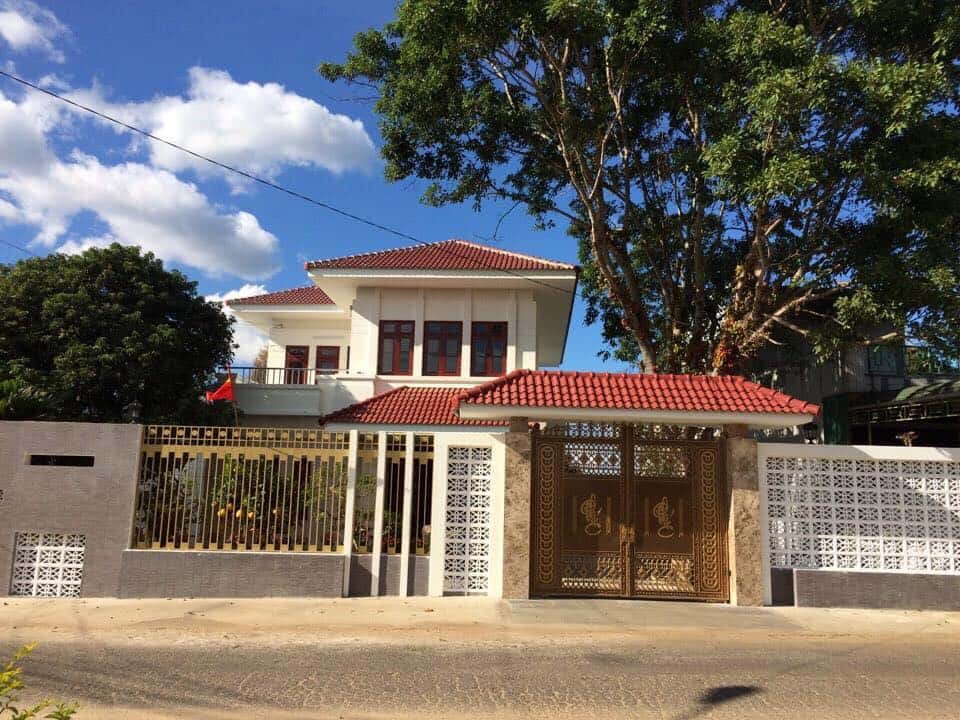 In addition to installation of smart electrical system, Thanh also installed more camera system, alarm system … Before installing ACIS SmartHome, Thanh Thanh – Hao also wondered: "My children in the room We watch TV too late to affect health. My husband and I want to go to the 22 hours is the system turned off TV in his bedroom. In addition, they often wake up late so we want to take measures to wake up the children on time. Does ACIS SmartHome do these things?
>>> See more: ACIS SmartHome project at the house of Mr. Nguyen – Vung Tau
These are the questions and expectations of most families when installing the ACIS Smart home system, especially families with young children. With the outstanding features of ACIS SmartHome, Mr. and Mrs. Thanh can do all this. You can schedule your own bedroom on the smart switchboard and set up a timer on the central connection (MCE).
In the morning, if you want to get up in time, Thanh – Hao can set the context "Wake up" with the script: Open the curtain, turn on the lights and play a song in the bedroom to wake the children from time to time. you want.
The durability and stability of the ACIS smart home solution is guaranteed by a 3-year limited warranty with "innovation" mode, 24/7 tech support. Contact ACIS SmartHome for advice.
Investor: Ms Hao – Anh Thanh
Address: Phan Chu Trinh Str. Pleiku – Gia Lai.
Construction: Thanh Son Company.
Hotline: 0593.600441 – 0935 535 969 (Mr.Son)