The owner of the ACIS smart home project in Gia Lai extremely wealthy. Just look at the design of this work we also understand enough to play the host. The building is designed in classical style, this design style originated from Europe, showing luxury, superficial and artistic. Textures in classic design are very detailed and very sophisticated. Even the furniture used by the homeowner is very attentive to suit the design of the villa.
>>> See more: ACIS smart home solution at house's Mr. Vu – Nha Trang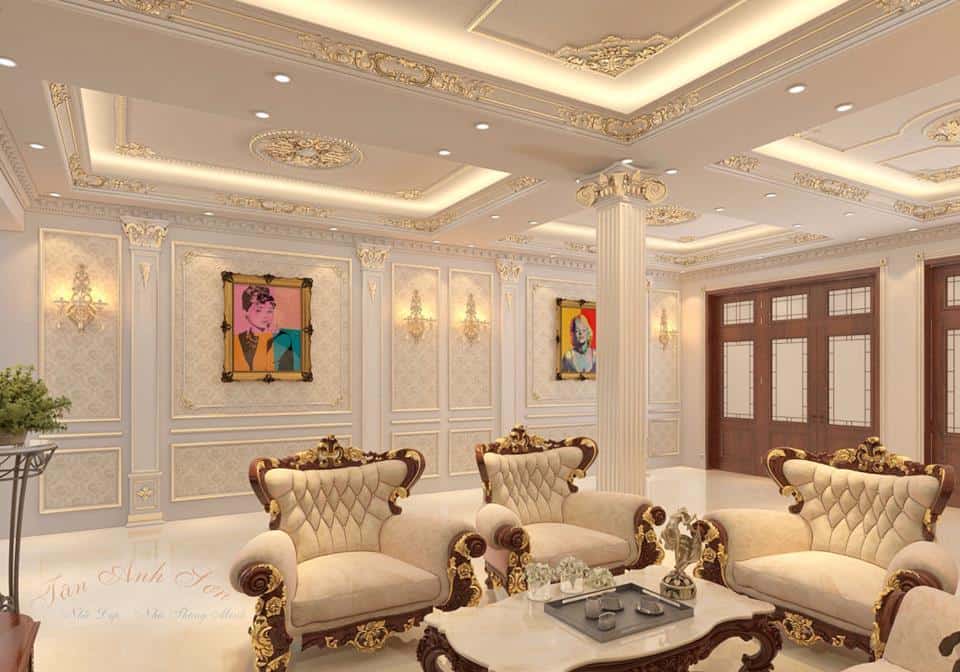 Most of the classic designs are sophisticated, so the need for new high-tech teams to make the right architecture. His villa project (Le Duan – Pleiku city – Gia Lai) is one of such works. Therefore, the electrical equipment, light extraction equipment is also selected very carefully. ACIS smart home solution chosen by the touch panel design is delicate, aluminum trim monolithic luxury, but when combined with the overall space and interior of the classic style The harmony of the beauty of the works.
>>> See more: ACIS Smart House project at the villa project Ms. Luong – Ben Tre
Mr. Lap wants his villa to sum up the overall beauty of a modern, smart and luxurious building. Therefore, he was really convinced with the outstanding features, convenience and refinement in each device that ACIS JSC. With Easycontrol intelligent home automation solution that is simple and completely automated from lighting, sound, curtains, control of hot water, air conditioning … Home owners also control the house on demand through the Smart contexts such as reception, rest, movie, reading … from the tablet or smartphone anywhere.
Investor: Mr. DRAWING
Address: Le Duan Street – Pleiku – Gia Lai.
Design – Construction: Tan Anh Son Company.
Hotline: 0593.600441 – 0935 535 969 (Mr.Son)
Van Pham
>>> More Information: