Smart office is the trend is the owner is directed. Think about it, what makes employees forget about themselves everyday, what makes them good at their jobs? Smart Office can be the solution to the whole problem. A smart, modern office will certainly create a professional working environment to help employees improve their work efficiency.
>>> See more: Control lighting system from ACIS Smarthome with Mr.Tam project – Gia Lai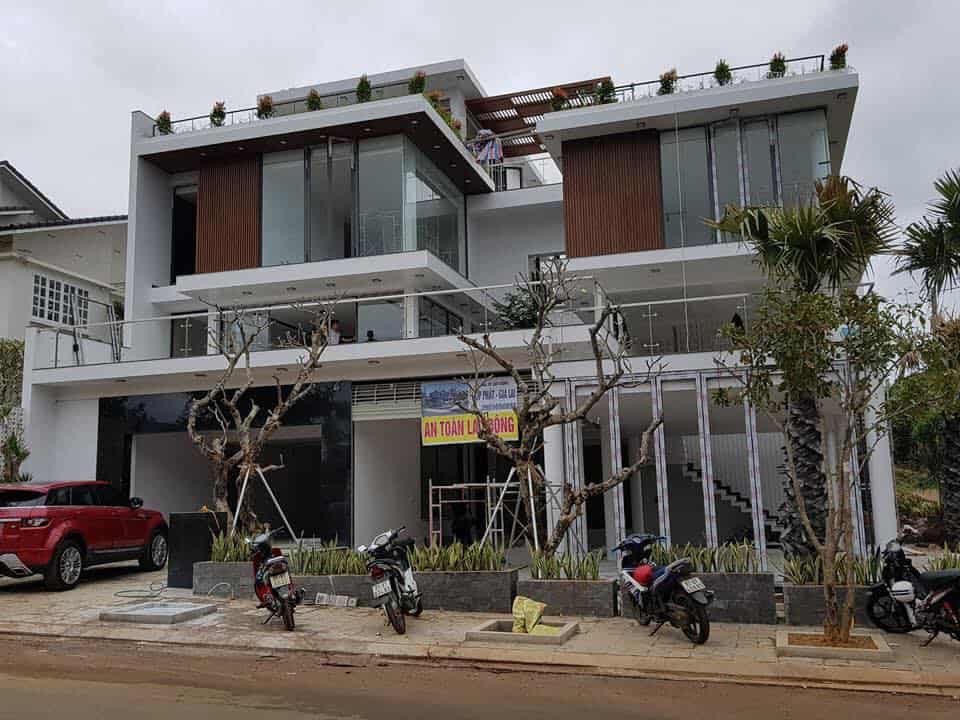 Recognizing the needs of developers, the smart home system ACIS has deployed intelligent solutions with office systems and are highly rated by customers. Contact with ACIS when the works are in the finishing phase, Mr Tuan (Hoa Lu – Phu Dong New Street – Pleiku – Gia Lai) decides to install intelligent electricity system, Easycontrol solution and solutions. such as burglar alarm, fire alarm, fingerprint lock and doorbell screen for your office system.
"For employees to work effectively, they need to really care about them, giving them a smart, professional and especially safe working environment. The ACIS Smart home solution helps me monitor the workplace more efficiently, ensure the air conditioning temperature is always right, the lighting on / off automatically when people go in / out of the office. These experiences will help employees feel more excited at work. In addition, keeping safe is a matter of concern as more and more incidents happen. Easy to control the electrical system via the phone, the tablet minimizes the waste and flashes due to the power of the smart home system that recognizes the problem and protects itself, "he shared.
>>> See more: ACIS smart home project at the house of Mr. Son – Gia Lai
In addition, Tuan's installation of a door bell system, alarm system and fingerprint lock system will increase the security and safety of the entire office system. Thanks to that, the staff will always have peace of mind, comfortable working.
Investor: Mr. GL Tuan Bđs
Address: New Street Hoa Lu – Phu Dong – Pleiku – Gia Lai.
Executed: Tan Anh Son Company.
Hotline: 0593.600441 – 0935 535 969 (Mr.Son)
Van Pham
>>> More Information: