"Before installing the ACIS smart home solution, my husband and I were very anxious, even though we knew it was still scary, it took a lot of time to break walls, chisel walls and make things look bad. However, when installation is too fast, too dangerous, "said Tinh – a customer of ACIS Smarthome in Gia Lai happily shared.
>>> See you: ACIS Smart Home system for housing project Mr. Quang – Gia Lai Province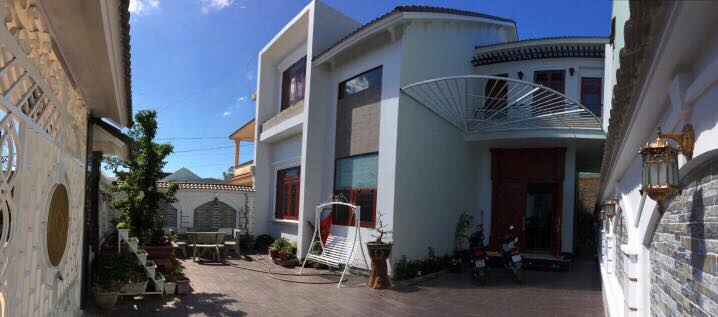 Just like Mr. Tinh shared, many customers are psychologically afraid to change or install a new system into their finished home for fear of affecting the architecture. However, with the wireless data transmission technology through the ACIS home wireless system can easily deploy on the house is used without affecting the structure of the house. Installation is quicker than ever.
>>> See more: ACIS smart home project in House's Mr.Hai – Gia Lai
Mr. Tinh's house is located on Nguyen Van Cu Street – Pleiku City – Gia Lai is designed in modern style. The installation of the ACIS Smart home system does not affect the original architecture of the home, but also enhances the aesthetics of the overall architectural space. Using smart devices, the touch screen replaces conventional switches that add to the elegance of the home.
It's never been easier to control electrical appliances in your home. You just sit and glide on the screen touch screen Iphone or iPad … all the electrical appliances in the house are on / off and adjusted according to the wishes of the owner, not go to each switch, Not to search for a dozen remote devices. With the ACIS smart home solution, you are in the right place at your fingertips.
Investor: Mr. Love – Mrs Lap
Address: Nguyen Van Cu – Pleiku City – Gia Lai.
Construction: Thanh Son Company.
Hotline: 0593.600441 – 0935 535 969 (Mr.Son)
Van Pham
>>> More Information: