Located in the mansion area closely together what makes him most worried Minh is the problem of stealing often happens by the thieves often targeted at the rich. The problem of money theft is not likely to be big, but the implications are the safety of family members.
>>> See more: ACIS project in Villa's Mr.Tung – Gia Lai
After installing the ACIS smart home system, knowing the anxiety of the owner, ACIS advised to install more of his villa anti-theft anti-Zincom. Zincom is based on the principle of heat sensing motion or door knock through the smart probe, then sends the signal to the central processing unit and then sends the signal from the center. Large horn to alert the presence of strangers. This siren helps not only your family but also the people around you, so it will attract more people's attention, making it more difficult for the crooks to take action.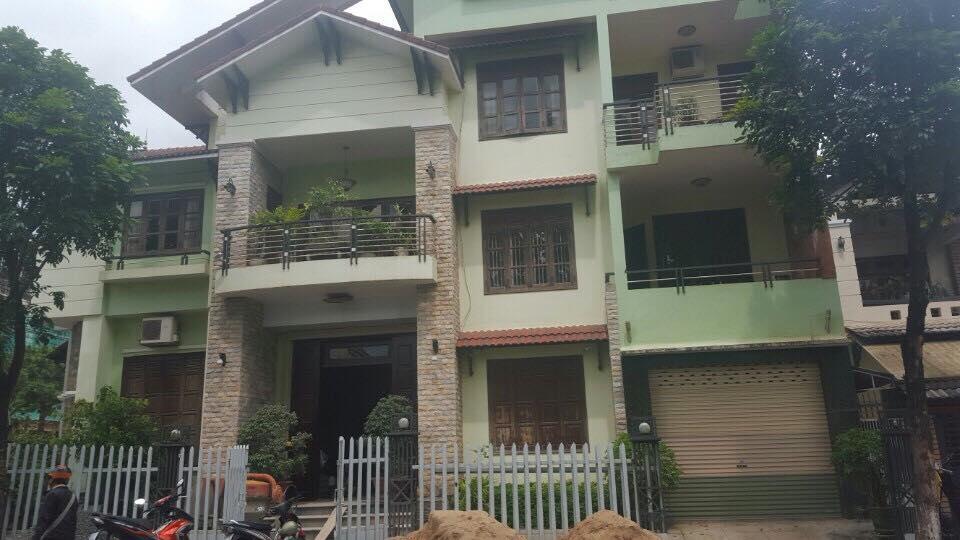 In addition, the burglar alarms have a wide variety of options for families to choose from. The use of anti-theft system will help the family feel more comfortable when traveling, going or in unexpected situations.
>>> See more: Villa's Mr Khanh Dist 2,HCM – Smarthome ACIS
The combination of the Easycontrol smart home solution and the Zincom anti-theft system will further increase the security of your home. Imagine when a stranger enters, the burglar alarm system will whistle, you can control to turn on all the power area, the door automatically closed, the TV automatically turned on will cause confusion for the intruder. If you are at work and watching your home is in danger through a built-in camera and can not be present at home then this solution will help you to hold back. the thief and timely report to the police.
ACIS Smart home systems not only provide your home with electrical solutions, but also provide you with all the most useful services for your customers such as: Video Door Phone, Burglar Alarm System , camera systems…
Investor: Mr. Minh.
Address: 211 Ly Thai To – Pleiku City – Gia Lai.
Construction: Thanh Son Company.
Hotline: 0593.600441 – 0935 535 969 (Mr.Son)
Van Pham
>>> More information: