Khanh is a rich man don't wrong because his family mansion is located in the center of Pleiku city, Gia Lai. The villa is designed in a modern style, surrounded by a garden, with a swimming pool and a tea area. Khanh is a wood furniture lover, so most furniture is made from wood. In the whole villa not every space is arranged in the same place, there are places decorated in modern style in the neo-classical style.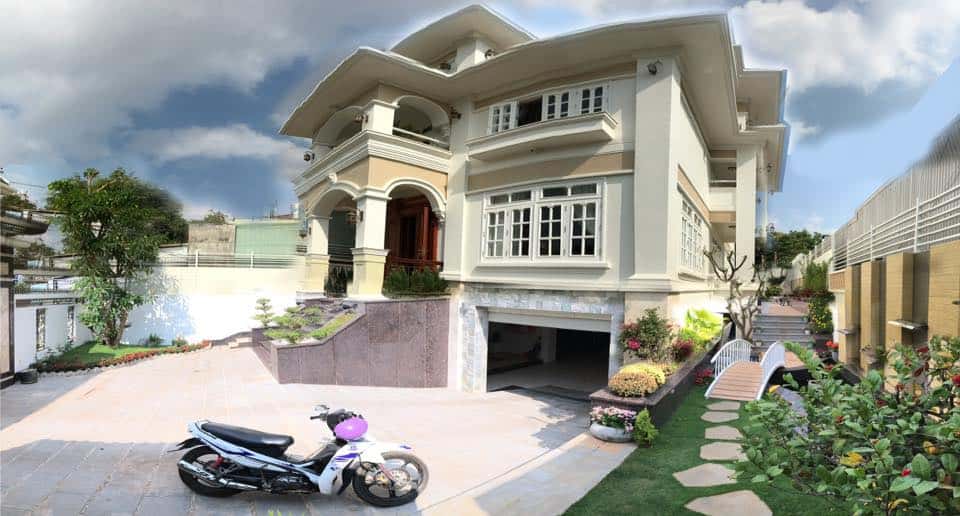 A player and enjoyment as Mr. Khanh can not ignore intelligent home solution. One time to see customers using ACIS smart home solution or too, Mr. Khanh decided to install immediately to catch the technology ahead of friends one step.
>>> See more: ACIS SmartHome Introduction
The ACIS smart home solution brings a lot of convenience to my family. All electrical systems and devices such as blinds, surveillance cameras, door locks, air conditioners, heaters … are monitored, controlled from the touch screen of mobile phones or tablets. In addition, my family has children, in the evening they want to go to the toilet can go on their own, not need to wake up the electric switch for more.
>>> See more: ACIS Smart Home project at The Everich
I am very pleased with the built-in wireless security camera system, anti-theft alarm, self timer / timer, watering bonsai by smart phones. Life is very well supported and much cheaper myself, before I do not think Vietnam has such good technology, now know how to miss. Many friends came to the house very excited and expressed regret for not knowing this service earlier to install their home, I feel very proud of this.
The ACIS smart home system is like a high-end alarm clock. It always knows the time of day and activates the device at the right time you set it up: Turn on the lights in the morning, turn on the lights in the porch 15 minutes before dark, open the air conditioning at 4:30 afternoon, 30 minutes before you arrive home, activate the alarm system at 12 noon to prevent theft …
Investor: Mr.Khanh
Address: Street – TP. Pleiku – Gia Lai.
Executed: Tan Anh Son Company.
Hotline: 0593.600441 – 0935 535 969 (Mr.Sơn)
Van Pham 
>>> More Information: