Every customer who comes to the ACIS smart home has questions that need to be answered before deciding whether to install the service or not. The family of Dang Hien, too, his family's villa is located on Le Thanh Ton Street – Ho Chi Minh City. Pleiku – Gia Lai is designed in classical style. What is Hien most interested in ACIS SmartHome technology is the security monitoring system of ACIS SmartHome do?
>>> See also: ACIS Smart Home project at the villa of Ms Hao – Mr Thanh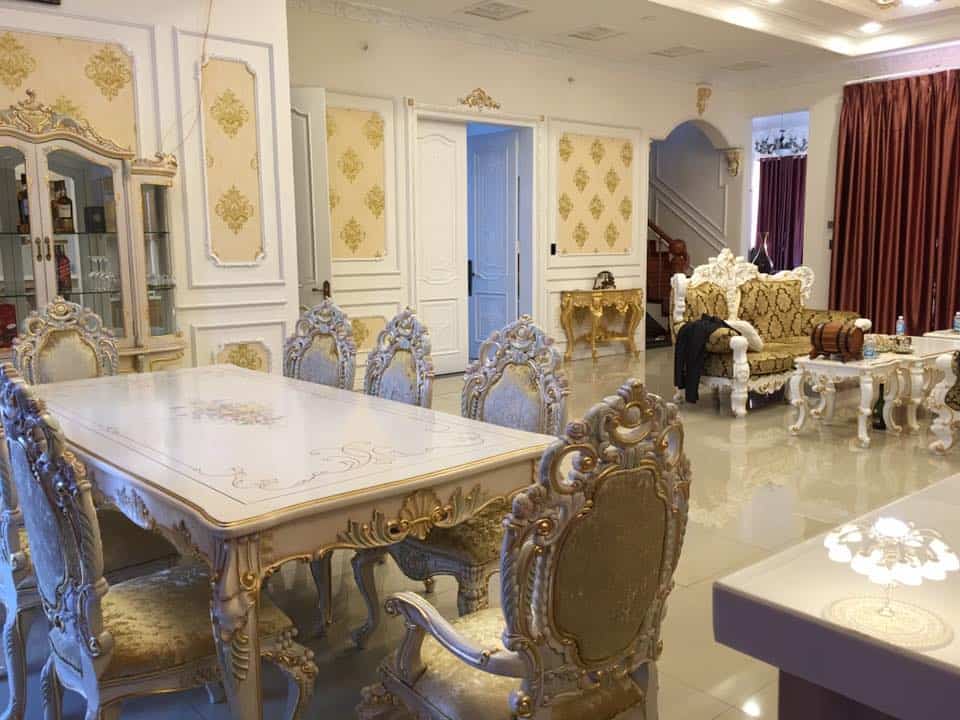 The house of Hien family is very meticulous care, interior decoration combining many different patterns, the whole villa using neutral tone brings noble feeling, luxury . If the elegance in the neoclassical style is represented by the lines of the shape or color simple but subtle, the elegance in the classic style is more grandiose, detail every detail.
>>> See also: ACIS SmartHome at the villa of Mr. Luong – Gia Lai
With such a majestic villa, homeowners are most concerned about the security monitoring system is understandable. The security monitoring system of ACIS SmartHome will monitor all security and safety risks that can occur in Mr. Hien's family home through devices such as electronic fencing, open sensor doors, sensor breaks glass to help detect, alert intrusion … ensure the security of the house.
In addition, Mr. Hien can monitor his villa remotely via ACIS SmartHome's surveillance camera system on internet-connected devices. With the solution of ACIS SmartHome, Hien wants to see the camera in any area, just touch the area on the 3D map design villa of his family. In addition, when there is a problem of security and safety of the home system will also automatically alert and send photos of the incident area to the mobile device of Mr. Hien and his family members, Help Mr. Hien control his house more active.
>>> See also: ACIS SmartHome project at the house of Mr. Nguyen – Vung Tau
To enhance the security of the villa, Mr. Hien can install smoke detectors, fire detectors, gas leak detectors … to detect and warn of fire risks, villa.
Investor: Mr. Deng Hien
Address: Le Thanh Ton Street – TP. Pleiku – Gia Lai.
Interior Design – Construction: Tan Anh Paint Company.
Hotline: 0593.600441 – 0935 535 969 (Mr.Son)
Van Pham
>>> More Information: