Replace all the remote, instead use only smartphone to control your air conditioner anywhere. Too convenient!
1. How to control the air conditioner using a smartphone?
Acis Smart Home Solutions automate your home. IR infrared control device is used to integrate to control devices that use infrared remote in the house such as: tv, air conditioner, DVD, … into ACIS smart home system. That the user can easily control all remote devices synchronously. …
Using smart devices as smartphones, tablets, through the Ihome application, you can operate right on a 3D interface from the image of the house. Device status is updated in two directions, observing on the app can immediately know which area device is being used, directly touch the image of the device you want to control.
Turn on / off the air conditioner remotely, any time when the need

Timer for air conditioning

Setting automatically adjusts the temperature over time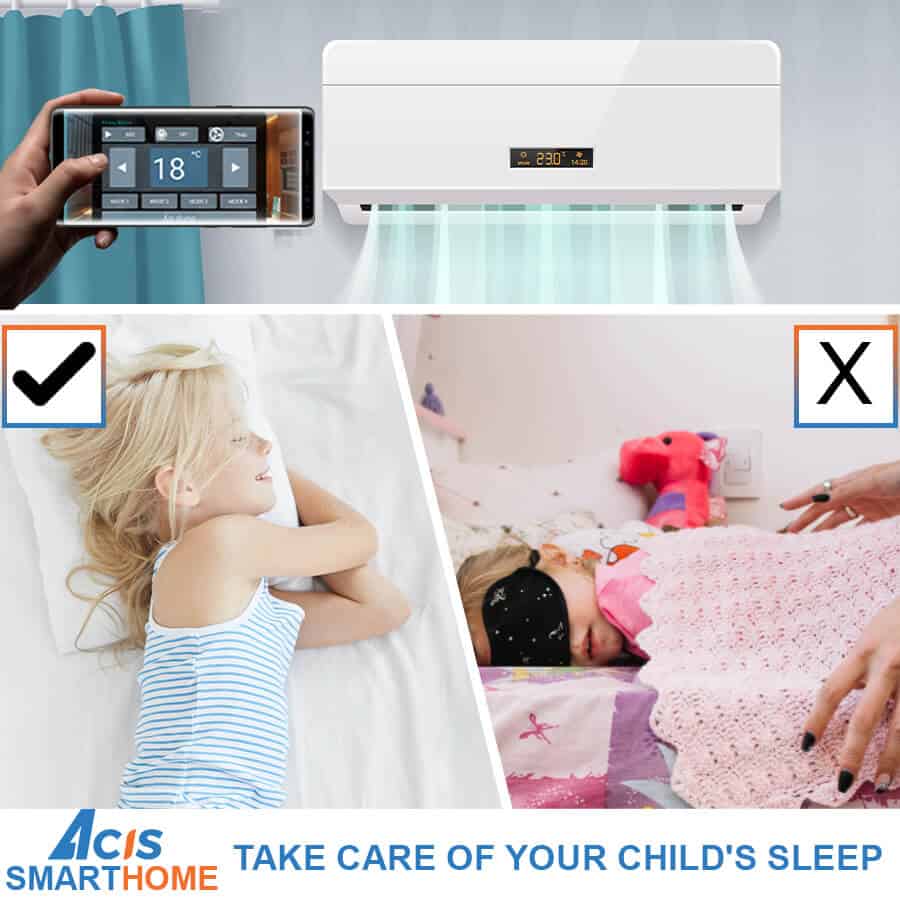 2. Benefits of controlling air conditioner by smartphone
There are many benefits to automating your home appliance
For health: Air conditioner directly affects the health of you and your family. Not being able to control the temperature makes you suffer from respiratory diseases often, especially young children. You cannot take care of children all day to ensure they are in good condition. Therefore, a smart air conditioner is a reasonable solution.
Convenience: Imagine, you are about to leave work, and use your phone to turn on the air conditioner at home. When you get home, the air is cool for you to relax after a hard day.
Saving: The remote control helps you save energy, time
If you need more information, please hesitate to contact us !