You have already seen something, heard something, your friends recommend it, but you still have doubts whether smart home is a solution for you. With Acis Smarthome, you can build your smart home on demand from small features – starting with the switch board and developed in the future according to demand.
1. Acis smarthome makes your house modern, convenient
If you require an aesthetic and quality product that Acis is smart choice for you. All products are designed with aluminum, glass surface. Touch buttons bring  convenience when using. Instead of traditional switches, the house will becom a modern and convenient.
Moreover, different from other company on the market, Acis's smart devices are simple without cumbersome details. Just look to know it is Acis smarthome.
Acis smarthome solutions makes your house modern, convenient
You absolutely believe in when choosing Acis because of quality. Components are imported genuine from the US and Japan. All devices are warranted by a 3-5 years. And Acis also has policy – renew up to 70% of the product sale price.
2.Safety and security
Protect the house 24/7
Imagine  you are having a bubble bath and your parents have just decided to come for a surprise visit. What could you do to let them in? You can open the door or gate remotely. And instead of going around to be able to look around the house, now, you only use a phone, with an internet connection.
The status of the house is always updated in detail via visual images on the control app. You can easily control every device anytime, anywhere and with just one touch.
What's more, the Acis smart home security system helps you detect abnormal movements around and inside your home. Thus, you can ensure the safety of your home against nefarious trespasses. You can monitor whether your baby or pet is in danger of being exposed to sensitive points such as windows, doors, …
No fear of theft, no fear of fire
Security solution Acis turns the house into an automatic warning system with modern features. The device is pre-set according to the script, automatically closes, sirens, immediately send a message or call, lights on / off instantly.
At the same time the fire alarm system is set up. The host will be proactive and ready in the event of infringement. Thus, you absolutely can safely go out or work away from home, because the house has been guaranteed maximum security and safety.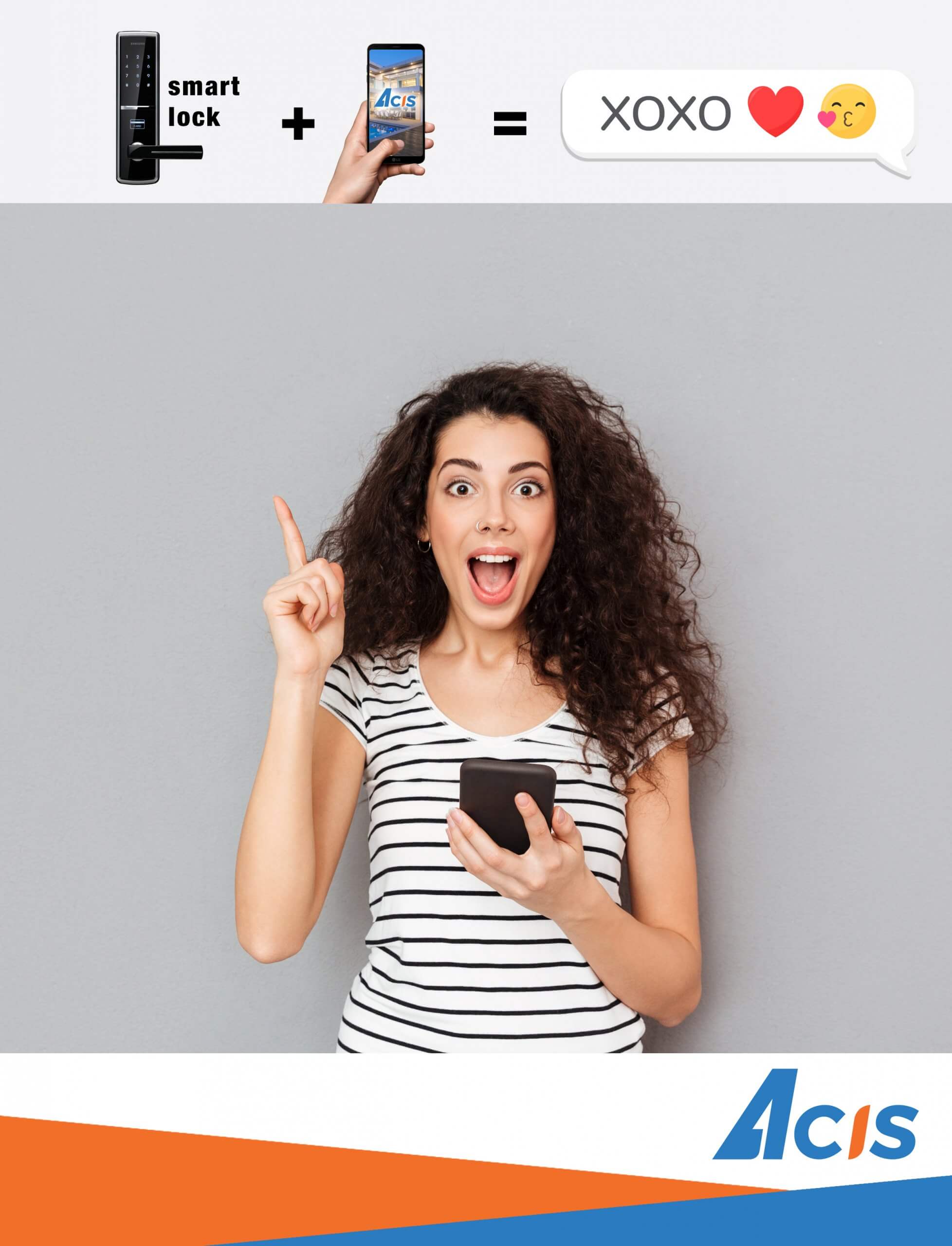 All electrical devices in your home operate scheduled, automated
3. More Features
Imagine all electrical devices in your home operate scheduled, automated. So Great ! When you coming home, all the lights in the living room is turn on. The curtain will be drawed automatically to embrace the sunshine. The air – conditioner is turned on 23 degree . The house lights up, no longer have to worry about turn on each the light switch, draw the curtain or find the remote enough for cool. Besides that, to save time, you can quickly control with context. Turn on/ off the light over this, or over that, as the only remaining with "one touch" on the Acis's smart switch with the contextual feature "Coming home".
No limited context, it depends on your living habits and needs. Some context for you as: "Go out"- when you go to work, go out with your friends,…. Or go home, " go to sleep", " the raining day",….Never mind about the internet interruption, or no internet. The context will be operation. Not only stopping at control on the switch, but you  also control them on the App Ihome Acis dedicated to your home. The I-home application uses the visual 3D interface which is easy to use for all ages. You have no extra cost to own it. It free. It is Acis's diferencen that other companies do not. The special is the visual 3D interface from the image of your house. So that, you, yourself can set up the interface according your need without Acis's help.
In additional,  With realistic 3D interface on the app, you can completely control all devices on your smartphone or tablet in everywhere at everytime,  with have Internet connection in a simple and easy way. The App: Ihome ACIS is synchronized with smart switch, flexible controls and link manipulation