Acis smart home is a prominent brand in the Vietnam market for nearly 10 years. The solution aims to be simple and convenient, helping people control every electrical device in the house easily. So what smart home devices do we have? Controls to what? 
1. What smart devices does Acis have?
Acis products are diverse, meeting most user needs. Currently, the company is providing 6 products:
SmartSwitch
Includes 2 types of rectangular and square designs,  including 4 or 6 touch buttons. Smart switches are not only modern but also Acis towards products suitable for all types of houses, beautiful on all architectures. The product is designed according to the standard size, uses 220VAC voltage, and wireless communication can easily replace the contactor. A smart switch is designed to integrate the control button "context" to make the control extremely simple.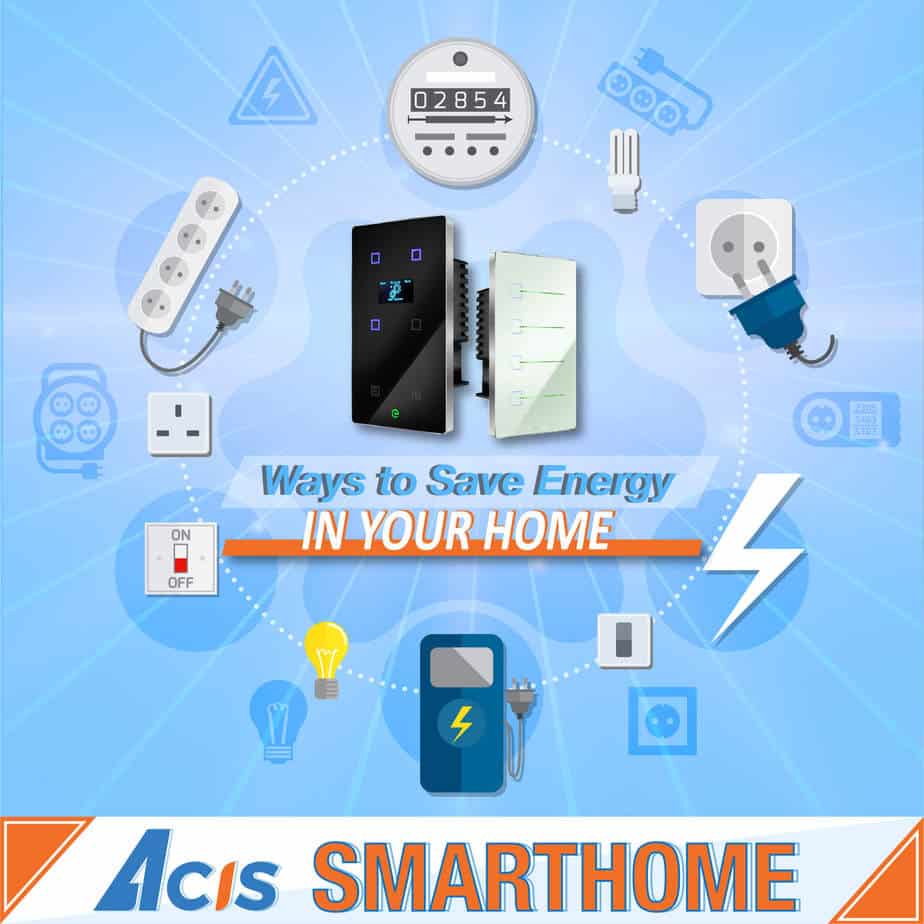 Wireless smart infrared controlled
Televisions, fans, air conditioners, … are familiar devices in every family. And need a remote using infrared signals to control them. To save time, no more searching for the corresponding controller, using the Acis IR infrared controller. All devices are quickly controlled with just one touch on the IHome app.
Control curtain motor, gate motor,...
If you feel extremely tired each time you close the curtain and close / open the gate. Why not think of Acis smart home. Acis's DC smart device will automate the curtains and gates so you do not have to spend much effort to control as you like. In particular, you can schedule for curtains to open in the morning and the gate ready when you get home from work. Great!
Handheld wireless remote
No more searching for remote whenever you want to control. And surprisingly it's too much to use. Just one Acis's remote for all controls. Acis's remote is designed to integrate contextual keys, so the control becomes extremely simple …
Wireless alarm linker 
Ensuring the security of the house at the maximum level, helping you feel secure every trip, going to work. Use Acis ALE in combination with a burglar alarm. The product has the function of linking other systems such as burglar alarm systems, fire alarms with smart home systems, helping increase the protection for people and property.
Gateway
The hub is the brain of the house, has the function of connecting to the internet, storing context settings, timers … The device is a compact design with an LCD screen, wireless communication, easy to manipulate, and has to be placed anywhere in the house.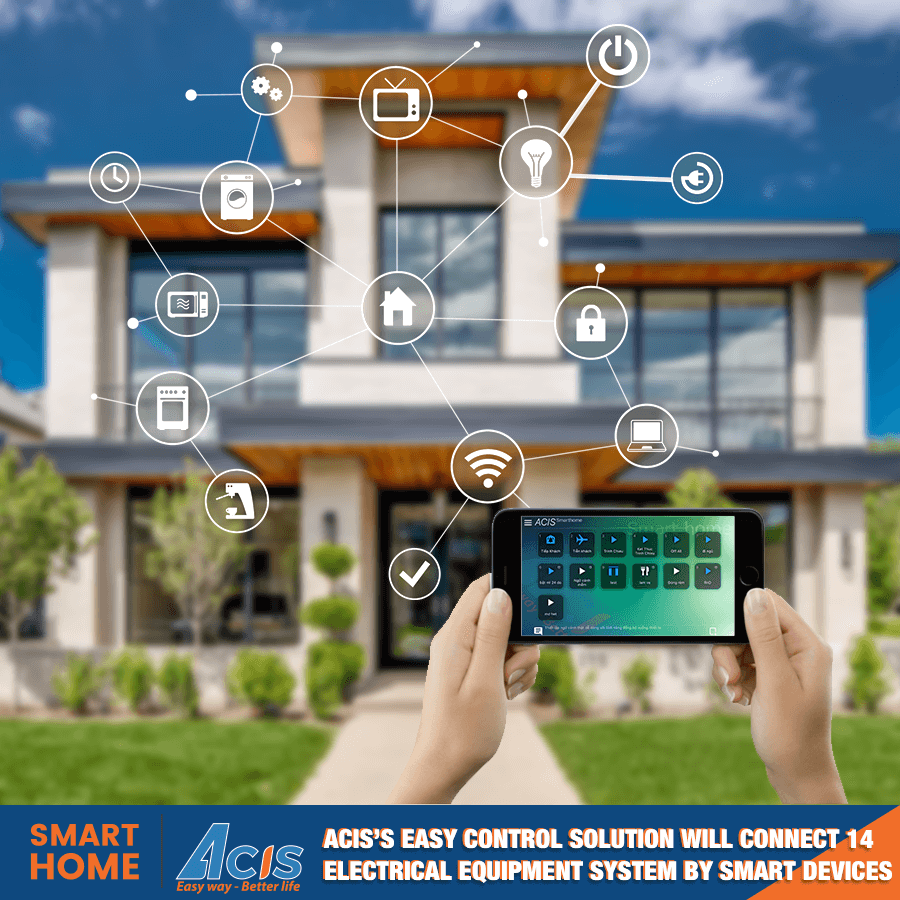 2. What devices does Acis smart home control in the home?
Acis smart home solution can control 14 equipment systems in the house, bringing the most complete and wonderful experience.
14 equipment systems that Acis can control
Equipment systems
Smart Devices

Lighting

 Smart switch: Re Oled, Re Rec, SSW Rec, SSW SQ

Tivi, Air -conditioner,…

 IR Rec, Ir Cir

The fan has an infrared remote

IR Rec, Ir Cir

Fan does not have infrared remote, low power

Smart switch: Re Oled, Re Rec, SSW Rec, SSW SQ

Curtains

DC Rec

Gate, rolling door

DC Rec

Video Doorbell

Electric lock by DC Rec

Security system burglar alarm

Wireless alarm linker Ale

Fire alarm system

Wireless alarm linker Ale

Controlling water pumps and aquariums

Wireless alarm linker Ale + contactor

Magnetic lock, Fingerprint lock

have remote, Integrated control by DC Rec

Control the power of the outlet, heater

Control power by smart switch + contactor

Multi-zone audio equipment

depending on the brand

Stair sensor, Toilet

operate independently, but can control 2 modes with smart switches