In a building, air conditioning and lighting systems are one of the two most energy-consuming systems. As a result, we are constantly thinking of the solution to other measures to control these two systems to save energy most.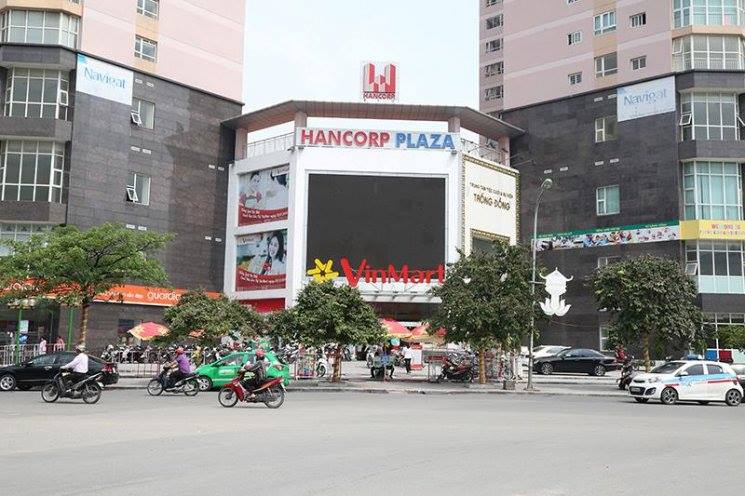 Typically, an average of 30-40% of the energy of a building is for lighting. In developed countries, implementing lighting control systems is almost mandatory in all commercial buildings. Lighting control is a new intelligent lighting control system that controls the whole lighting system of a building.
>>> See also: ACIS smart home solution at Villa's Mr. Lap – Gia Lai
With the development of world-class technology, ACIS SmartHome has developed innovative lighting control methods for buildings. Because of the practical benefits that this solution brings ACIS SmartHome system has spread across most of the works from North to South.
Hancorp Plaza Hanoi is located on Tran Dang Ninh Street, Dich Vong Street, Cau Giay District, Hanoi. Hancorp Plaza's investors have spent countless days trying to find the best lighting and air conditioning control solution available. ACIS SmartHome is a lifelong solution to Hancorp Plaza.
The system control lighting and air conditioning through smart switchboards and telephone control of the smart house ACIS help Hancorp Plaza investors control easily, never happened again. It wastes electricity, saves energy at its maximum.
>>> See also: The ACIS smart electric project at Nem Ninh Hoa store – Gia Lai
ACIS Technology Joint Stock Company with high quality staff, trained and specialized, ACIS SmartHome is ready to provide information, inquiries as well as direct exchange for consulting, Design and deploy the optimal lighting solutions for all customers.
Investor: Mr Chien
Address: P2607 Hancorp Plaza, 72 Tran Dang Ninh, Dich Vong, Cau Giay, Hanoi.
Construction: ACIS Thang Long Joint Stock Company
Hotline: 093 228 25 66
Van Pham
>>> More Information: