Being a genuine technology, having spent a long time abroad, he has a lot of knowledge about smart home technology in the world. Learn about the smart home market in Vietnam to install the new apartment of his family, Mr. Ninh wondered with a lot of names. Select ACIS JSC as the unit installed smarthome system for the villa of his family Garden Hill, Go Vap, Ho Chi Minh City has to consider a lot.
>>> See more: Nhà thông minh ACIS tại công trình anh Bảo – HCM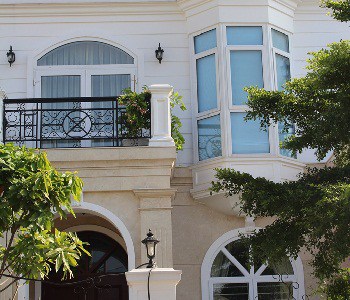 Knowing the advanced technology of ACIS Smarthome pure Vietnamese 100%, Mr. Ninh understand the stability and security is very high from pure Vietnamese technology products. This is the main reason why he decided to choose ACIS as a companion.
>>> See more: Talk about the work of the ACIS smart home worker
ACIS Smarthome understands the villa is the heart of Mr. Ninh, the common place and the "reunion" of the whole family after every day studying stress. Modern is the main style of the house, the design is slightly influenced by the European style by Mr. Ninh has traveled a lot of countries and want to apply the architectural style of that country into the house of myself. Therefore, ACIS chooses the products of touch switches are designed delicate, in the modern style to fit the space architecture, Ninh just touch light to turn on / off even when hands are wet, ensuring safety with the children of his house when used and even older people can easily use.
As one of the most knowledgeable customers in the industry, Ninh assesses the potential of Ninh Ninh's home market in the near future, and he is thinking of collaborating on the ACIS smart home business.
Van Pham
>>> More Information: