Located in Phuoc Long Urban Area (Nha Trang), the villa of the Nhan family is located on a land of over 200m2 surrounded by a green space, peaceful, trees, bring home air fresh and full of life. Inside the villa there is a meticulously decorated space with bonsai and fresh blooming flowers with fresh beautiful landscape, cool eyes.
>>> See also: ACIS SmartHome project at Hanh's villa – Nha Trang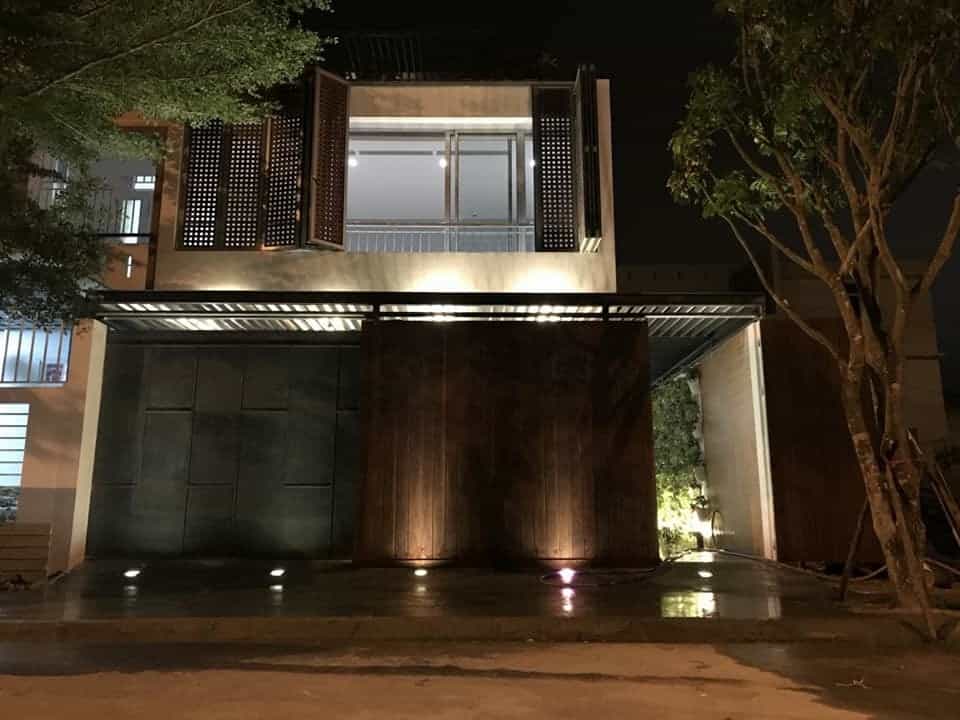 The villa of the family of Nhan is designed in a modern style, the design of the simple way to break the way with a few lollipops but not frills but just enough to enhance the aesthetics, luxurious. Simple and sophisticated design style is very popular. The main color chosen is white combined with wooden furniture, shades are neutral colors that create a whole romantic and attractive space.
>>> See also: What does the security monitoring system of ACIS SmartHome do?
In sync with the overall interior of the villa, Nhan decided to choose the overall package of the ACIS smart home with the black wall-mounted touch panel. This choice is not only in harmony with the design style of the house but also adds to the luxury and class of the building. The absolute comfort from the solution ACIS smart home combined with the unique interior design style has made a perfect living space for his villa Nhan.
With ACIS smart home solution, Nhan's monumental villa has added the best level and sophistication of Phuoc Long urban area. A safe and impressive home as well as the mansion is entirely within your reach. Quickly contact us for advice and get the best price for your home!
Investor: Anh Nhan – Phuoc Long urban area – Nha Trang
Construction: VDC TELECOMMUNICATION SERVICES CO., LTD
Hotline: 0903599007 – 0913124007 (Mrs.Diep)
Van Pham
>>> More Information: