The ACIS smart home solution enables users to connect all of their home electrical appliances into a system that can be used to control them in intelligent contexts, including lighting, automatic curtains, air conditioning, television, door lock, water heater, ventilation fan, security camera, door bell screen, pumping system, fish tank …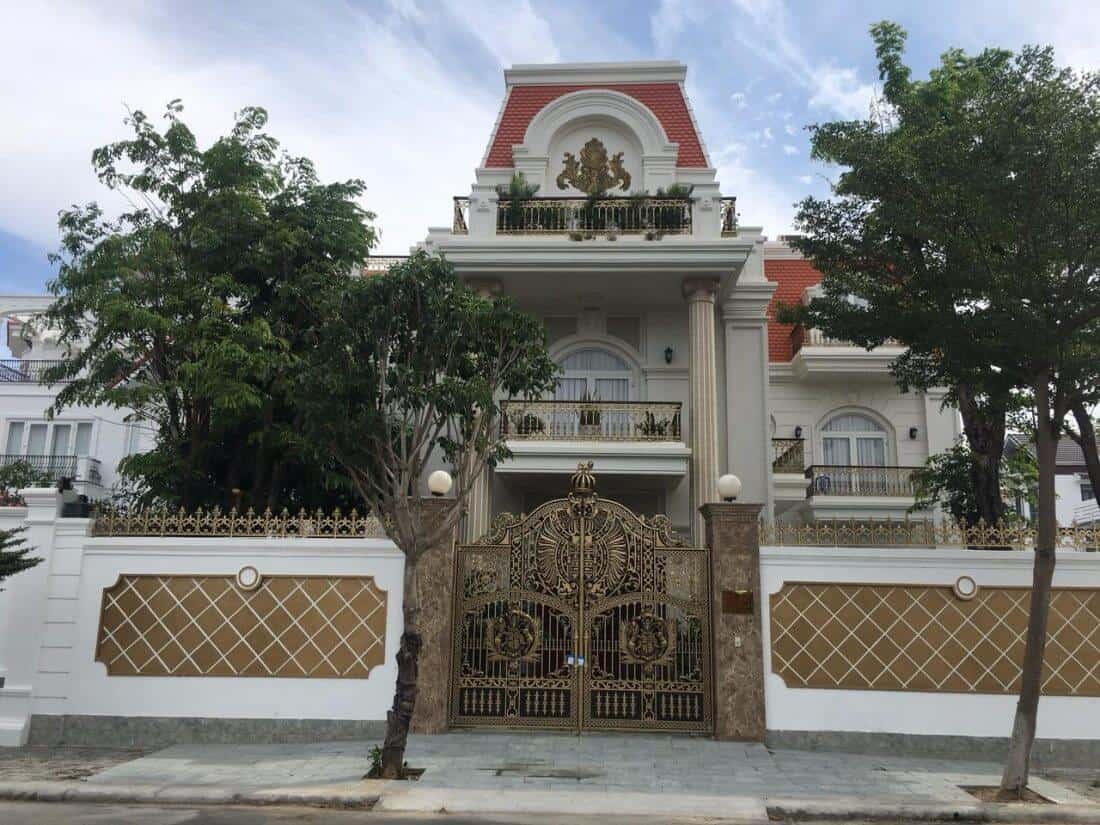 The equipment of the smart home ACIS is very careful about the material and design. In terms of features, the ACIS smart home solution can help homeowners direct control through wall-mounted touch panels or smartphones, tablets, and integrated smart script scenarios.
>>> See also: ACIS SmartHome project at Mr.Hoa's villa project – Hanoi
In the Nha Trang area, ACIS SmartHome has implemented many projects from villas, high-end apartments to corporate offices or buildings. One of the recent works that ACIS made is the villa Mr. Hanh with a total area of ​​up to several hundred square meters.
Hanh is a wealthy businessman should want to decorate the villa to match and level with his. Although busy with the work of all the monumental mansion is his own carefully selected Hanh. Looking at the design details of the wall area we can also guess how Hanh care for the mansion.
>>> See also: ACIS SmartHome at the villa of Mr. Luong – Gia Lai
There are many SmartHome services but Hanh selected smart home ACIS because of its durability and stable market leader. After receiving advice Hanh decided to install smart control system including lights, air conditioning, TV, door rolling the whole house and theft alarm system.
Smart home technology is a field that seems as if Vietnam is hardly catching up with technology in the US, Japan or Israel. However, ACIS is one of the rare brands that prove its stature. In particular, the "revolution" of ACIS is the parallel between quality and price. Clearly, ACIS has a much more competitive price advantage than projects that cost at least 150 million to 500-700 million dollars of foreign technology. Of course, the 3 year warranty is the ACIS way of ensuring durability.
Investor: Anh Hanh – Nha Trang
Construction: VDC TELECOMMUNICATION SERVICES CO., LTD
Address: Phuoc Long urban area – Nha Trang
Hotline: 0903599007 – 0913124007 (Mrs.Diep)
Van Pham
>>> More Information: