Recently, ACIS SmartHome has deployed a package of home solutions for villas in Mr. Dinh – Nha Van in Nha Trang. The villa is designed in a modern style, built in a large campus, the owner attaches great importance to investing in technology products and luxurious furniture to best serve the daily life of members in family.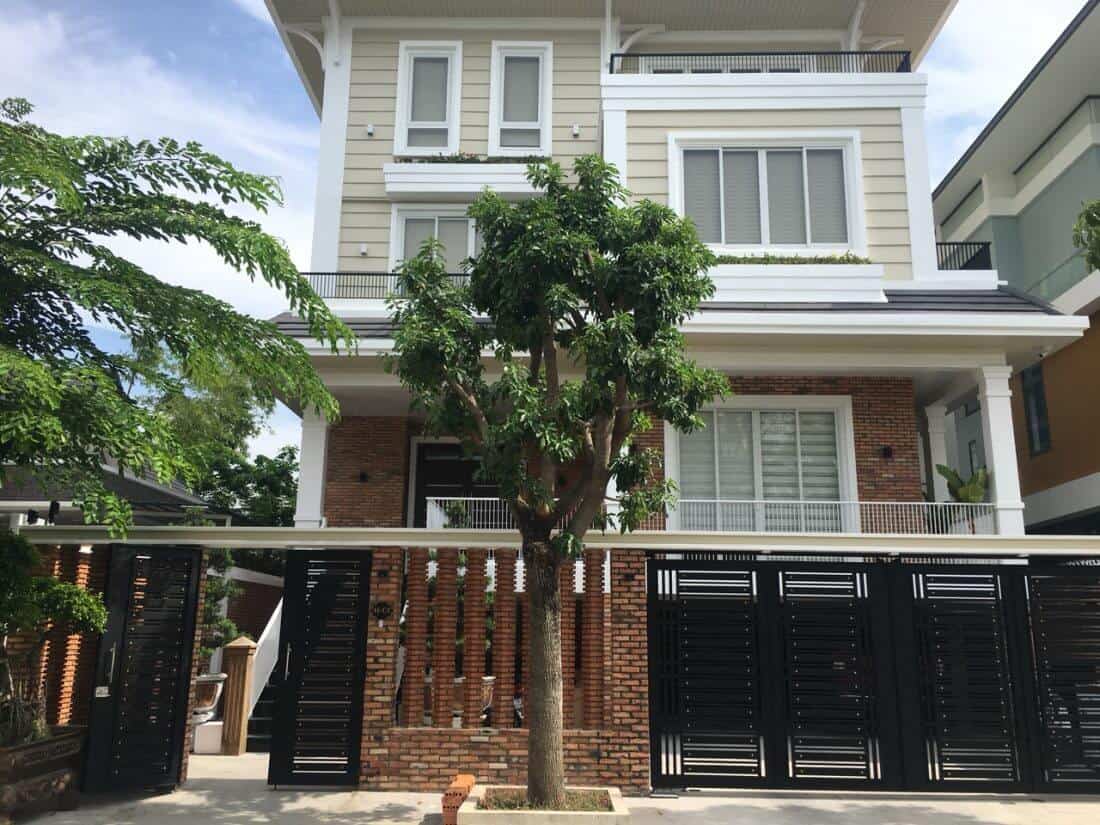 Intelligent house solution ACIS security and safety for the villa of Mr. With the camera system installed in the areas that need to be monitored and operated continuously throughout the day and night, it records all daily activities along with anti-intrusion sensors to detect unauthorized opening. When an intruder immediately resounds, the lighting system automatically turns on, the entire blind opens automatically … all the devices are involved in "anti-theft" as soon as there is an unauthorized intrusion. Helping to put the house in a safe state.
>>> See also: ACIS SmartHome project at Hanh's villa – Nha Trang
The villa is a common place for family members. Therefore, apart from the first floor is designed as a common living space, Mrs Van – Van also wants each member will have a private space for personal needs. So, you are very pleased to install the ACIS SmartHome package, you can use your phone or tablet to control the electrical equipment in the villa anywhere through the 3D interface. visual.
In addition, monitoring, scheduling, scheduling, and time spent on electronic devices for children is much easier and more convenient. He and his wife can schedule a turn off of the lights, the TV reminds the children to go to bed at night and set the scene to wake up the children in the morning with scripts: automatic curtains open, room lights turned on and music itself dynamite …
>>> See also: What does the security monitoring system of ACIS SmartHome do?
The utilities provided by the ACIS Smart House provide customers with a comfortable, modern and comfortable life. With over 1,000 completed projects, ACIS SmartHome is proud to be chosen by its customers for its simplicity, ease of use, stability and durability.
Investor: Anh Đích – Chị Vân (Nha Trang)
Construction: VDC TELECOMMUNICATION SERVICES CO., LTD
Hotline: 0903599007 – 0913124007 (Mrs.Diep)
Van Pham
>>> More Information: